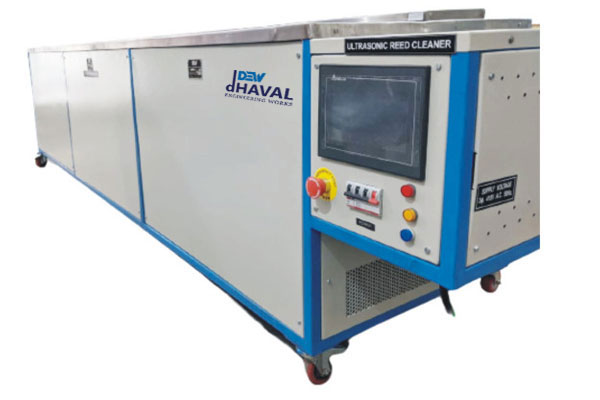 WHY IT IS NECESSARY TO CLEAN THE REED ?
During weaving operation, a lot of fly, fluff, wax, dust,, dirt, oil, etc. Accumalate on the surface or in in the dents the reed which may result in fewquent warp thread breakages.
Present manual Reed Cleaning Practice is very ineffective.
Hence, for efficient operation of a weaving machine, it is necessary to clean the Reed.
Ultrasonic waves are transmitted through the cleaning liquid and exerts a force called "Cavition" on the surface of dents of thr Reed make it free of contamition.
This force penetrates into the smallets crevies ehich are normally inaccessible to other cleaning methods and thereby ensures maximum cleaning efficiency. LOOM REED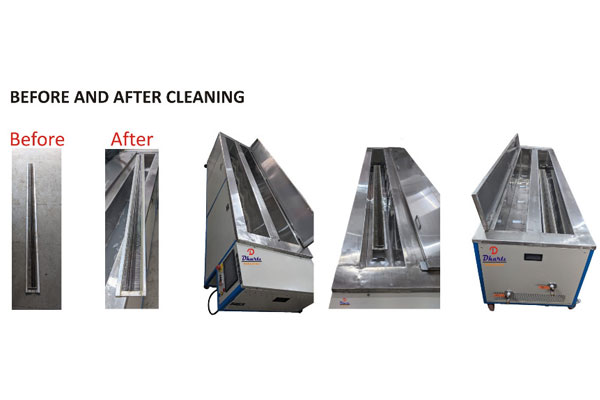 New and Improved Technology.
Easy to Use and operate.
Less consumption.
Less manpower.
Improves weaving machine maintenance.
Offer more production with better quality.